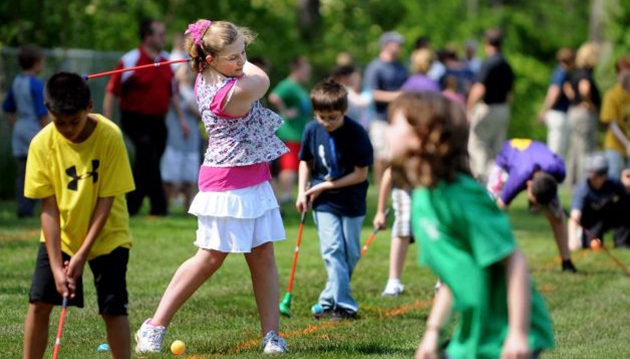 The NYSGA Foundation - a 501(c)(3) - supports the game of golf in several different ways.
Foundation Membership Program/Scholarship Fund
The NYSGA Foundation's Membership Program raises funds to pay for scholarships for employees of NYSGA member clubs pursuing an undergraduate degree. Click here to learn more.

Youth on Course
Youth on Course is a national membership program that provides junior golfers (ages 6-18) the ability to play participating courses for only $5 a round.

Youth on Course started in Northern California in 2006, and has now reached state and regional golf associations in 35 states and Canada. In 2022, there were more than 2,000 facilities and over 460,000 rounds subsidized! Click here to learn more.

Hall of Fame

The NYSGA Hall of Fame was established in 2012 with the mission to identify, recognize, and enshrine the state's finest amateur and professional golf competitors, as well as those who have made outstanding contributions to the game throughout New York by their careers as golf teachers, coaches, mentors, and volunteers to the game. Click here to learn more.

Conservation Programs

Golf courses have made incredible strides to become more environmentally responsible. Superintendents are leading this charge, reducing the use of fertilizers and pesticides while providing more natural spaces for animals and pollinators.
The NYSGA Foundation works with clubs and superintendents to promote establishing and maintaining nest box trails (for nesting birds) and pollinator habitat for insects and butterflies. Click here to learn more.