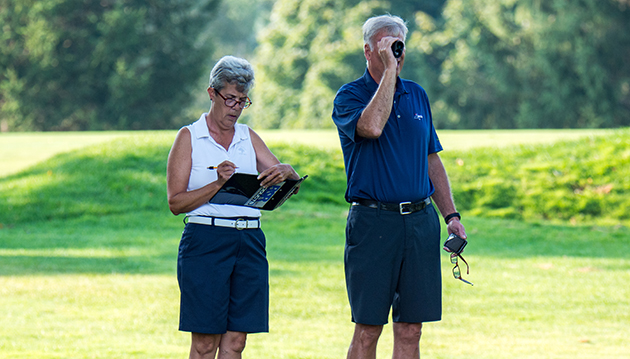 The New York State Golf Association is the association is responsible for the rating and measuring of golf courses in the state outside of the MGA (Mid Hudson and Long Island) and RDGA (Rochester) regions.
Course Rating Teams are assigned courses within their geographic region to rate each season. These regions include WNY, CNY, the Southern Tier, the Capital District, and the Adirondacks.
When rating a golf course, the course rating team evaluates each hole using the USGA Course Rating System. The majority of the team's time is spent measuring distances to various obstacles from specific landing zones based on shot parameters. After rating the obstacles, the rating team may play the golf course to gain greater insight, from a playing perspective, and to clarify any doubts or questions that may arise on specific holes or shots.
For information on how to join our volunteer-based Course Rating team, click here.