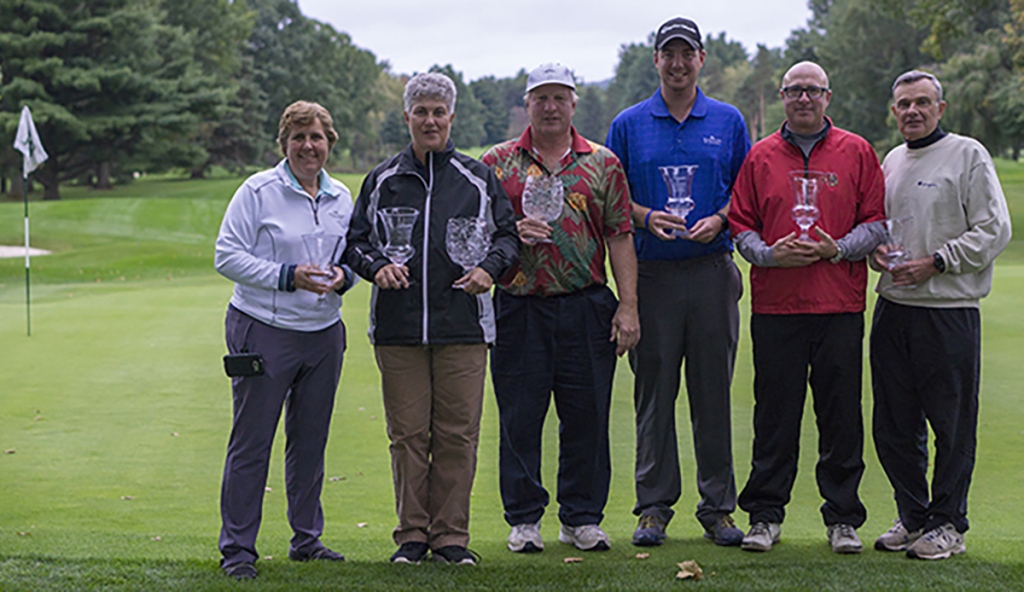 The NYSGA Amateur Series presented by St. Kitts Tourism Authority consists of individual handicapped stroke play tournaments (gross and net) administered at private and public member clubs throughout upstate New York.
These one-day events are a great opportunity to compete against peers at a similar skill level, gain exclusive access to premier private clubs and facilities, play in a competitive format (in both net and gross) under the USGA Rules of Golf, and most importantly, create friendships with fellow golfers from around New York.

During each tournament, players are broken down into divisions (Men's, Men's Senior, Women's) and then into flights based on the number of participants in a division and each player's handicap index. Within those respective divisions/flights, players have the chance to place, in either gross or net, and earn pro shop prizes as well as a chance to earn a spot at the season end championship.
Don't miss your chance to play in one of these fun events!
The schedule for 2019 will be announced in early February and registration for the opening wave of events will open on February 15th. Past participants will be contacted via email regarding updates on the schedule and registration...stay tuned!
Reminder: Registration fills up quickly and fields are limited to 96 players per tournament. Ensure you are ready at the time of registration to ensure you are able to get into your preferred sites!