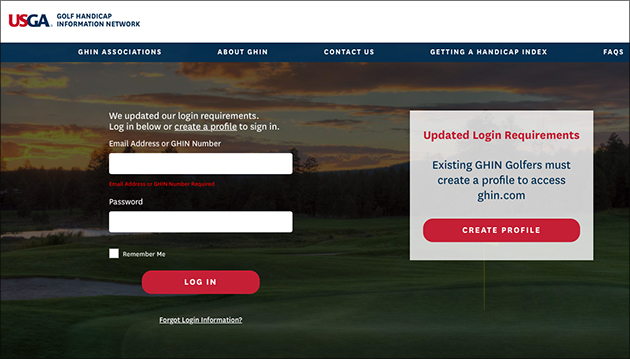 Digital Profiles were introduced to GHIN in January 2021. Learn More.

To post a score to your GHIN Handicap, click here.
If you'd prefer to post your scores via mobile device, click here.
The active handicap posting season in the NYSGA region ended on Oct. 31. It will begin again on April 15, 2021. Only scores from areas that are still in active seasons can be posted to your handicap record until April 15. Learn more about Active/Inactive Posting Seasons.
Under the Rules of Handicapping, your Handicap Index will update the day after a score is posted (Daily Revisions). Our weekly newsletter will remain on schedule for Monday mornings throughout the offseason.
--